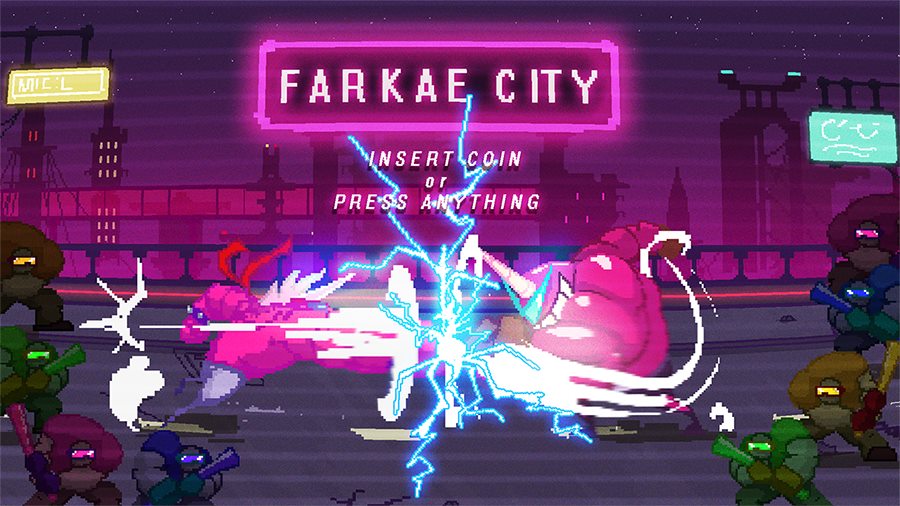 FarKae City
A downloadable game for Windows, macOS, and Linux
Enter FarKae City!

A rough city controlled by underground flashy villains, smug ruffians and neon night thugs, all wreaking havoc!

It's about time YOU showed up!

Are you RAD enough to assume the role of the dude with the attitude and clean these mean streets up?

FarKae City is a retro flirt with the Beat 'em up!-Games of our childhood with a twist! It's up to you to figure out how to beat your opponents!

You control the protagonist using a keyboard (WASD + IKLO) or an Xbox360 Controller (Thumbstick + AXYB), which is preferred, since the controller rumbles when you rumble in-game!

The game ends when you get defeated!